How Veaceslav Platon's High Life in Kyiv Came Crashing Down
Elina Cobaleva, a Russian celebrity stylist,vis the ex-wife of Veaceslav Platon, a Moldovan businessman, and one of the country's richest men. The two were married in 2001 and divorced in 2014.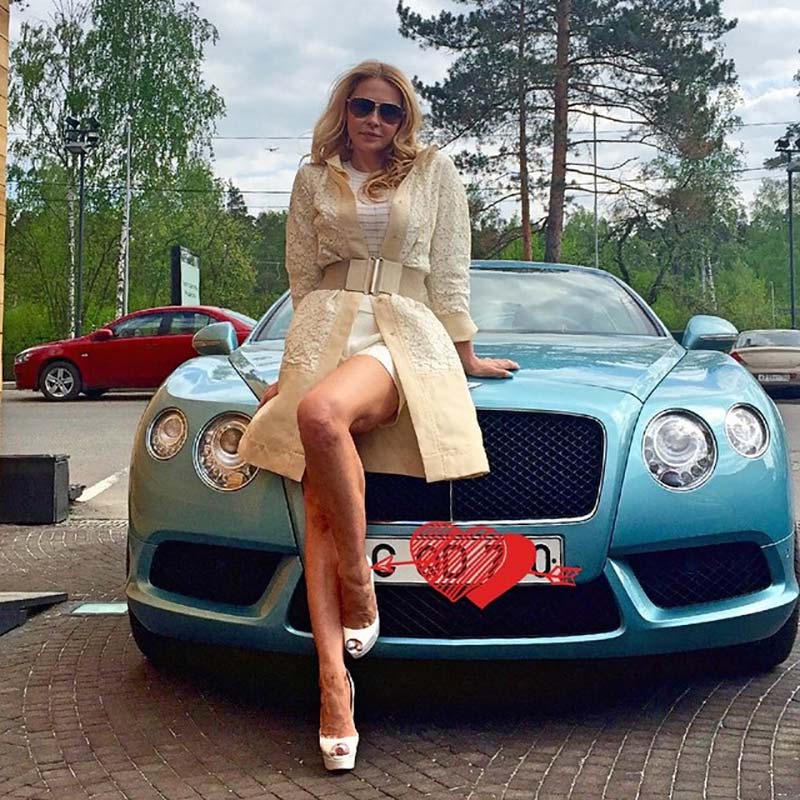 An Instagram photo showing a Bentley Continental GT V8 doing 250 kilometers an hour reads "We take off. #IAmRocket #Gagarin." Elina Cobaleva sits behind the wheel.
Using banking and customs records, RISE Moldova, an OCCRP partner, tracked the purchase of the Bentley and discovered that the luxury car was paid for with money received from the Russian Laundromat, a US$ 20.8 billion financial fraud scheme uncovered by OCCRP in 2014.
Banking records show that Valemont Properties, a British ghost company, paid a German company €250,000 on Sept. 7, 2012, for two Bentleys. That same day, Valemont received a $5.9 million installment from the Laundromat.
According to Moldovan customs documents, the Bentleys arrived in Moldova three months later. One was registered to Cobaleva and the second to Vitalie Mihailov, a Moldovan citizen who worked for Jet Business Ltd., one of Platon's companies.
Platon is charged in the Republic of Moldova with embezzling money from Banca de Economii in a massive $1 billion theft uncovered in 2014. That theft and simultaneous thefts at two other banks have been dubbed the Theft of the Century. According to law enforcement, Platon-linked companies never repaid loans they had taken from the bank.
An arrest in Kyiv
Platon's arrest was dramatic. He was leaving his lawyer's office office in the center of Kyiv last July 25 when secret police surrounded him.
"[They] just rushed at him," Platon's lawyer, Veaceslav Lych, said. "[Platon sprang] to the side, they caught him and started beating him. He was just a little ahead of me. I ran up to them and said I was a lawyer, told them to stop."
"They said that they were from the Security Service of Ukraine [SBU], that everything was fine. It was, you know, a 'showing-off' kind of arrest, someone needed a nice image."
Lych later argued that Platon could not be extradited to Moldova because he was a Ukrainian citizen.
But the SBU claimed that Platon's passport, issued in the name of Veaceslav Kobolev (a last name similar to his ex-wife's), was fake. So at the end of August, he was extradited to Moldova, where prosecutors charged him with money laundering.
Since then, Platon has been held in pre-trial detention in the Moldovan capital of Chisinau. From inside Facility #13, he sometimes posts on Facebook, despite the efforts of Moldovan prosecutors to shut down his access. His case is being heard behind closed doors, with journalists barred.
Life on the Road
Platon's Ukrainian wife, "Miss Ukraine 2009" Yevheniya Tulchevska, told OCCRP that between 2010 and 2014 (the years when the Russian Laundromat was in business) said her husband is a victim in the whole affair.
Tulchevska said Platon believes that Vladimir Plahotniuc, with whom he had business dealings and who is the leader of Democratic Party of Moldova, is behind his arrest. Because of Plahotniuc, she says, her husband had not visited Moldova since 2014.
More info at:
https://www.occrp.org/en/laundromat/how-veaceslav-platons-high-life-in-kyiv-came-crashing-down/